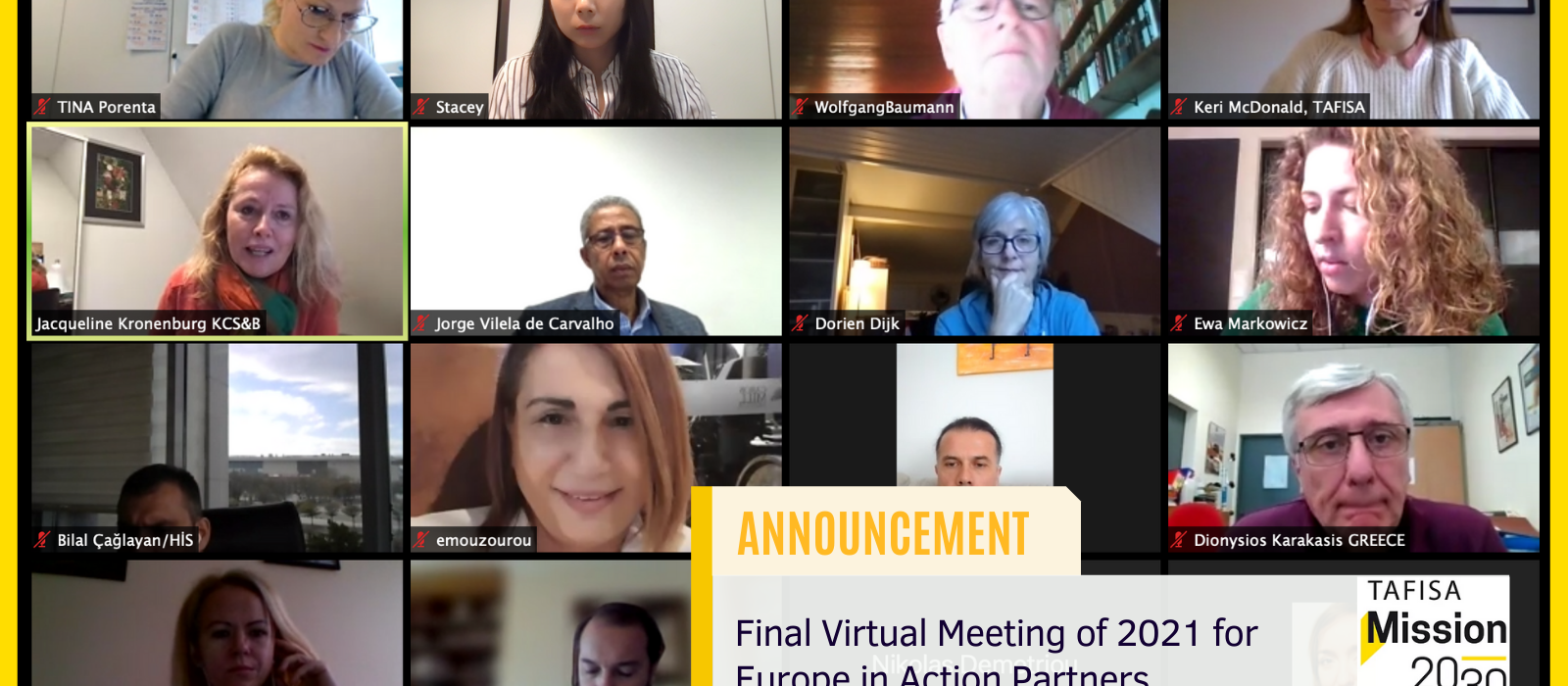 On 6 December, TAFISA hosted a full day virtual Europe in Action project partner meeting which was attended by all nine partner organisations. This was the 10th partner meeting of the project and the 7th of 2021. The meeting was split across the full day via three sessions. Session one focused on an update from the partners, the project status and an update on the capacity building platform which is in the development stage under the guidance of an external agency. Session two focused on the design and development of the 13 non-formal Educational Modules, some of which are going to be piloted in 2022. And session three focused on the regional approach of the project and the upcoming multiplier sport events which will be rolled out next year.
The third and final year of the project will kick-off in a couple of weeks' time and it is going to be full of project activities, from the launch of a capacity building platform, the piloting of educational modules through capacity building workshops, hosting of a project conference for European stakeholders, hosting of a physical event alongside the TAFISA World Congress in June 2022 in Slovenia, and more!
Check out the project website for more information on Europe in Action and stay tuned for updates!