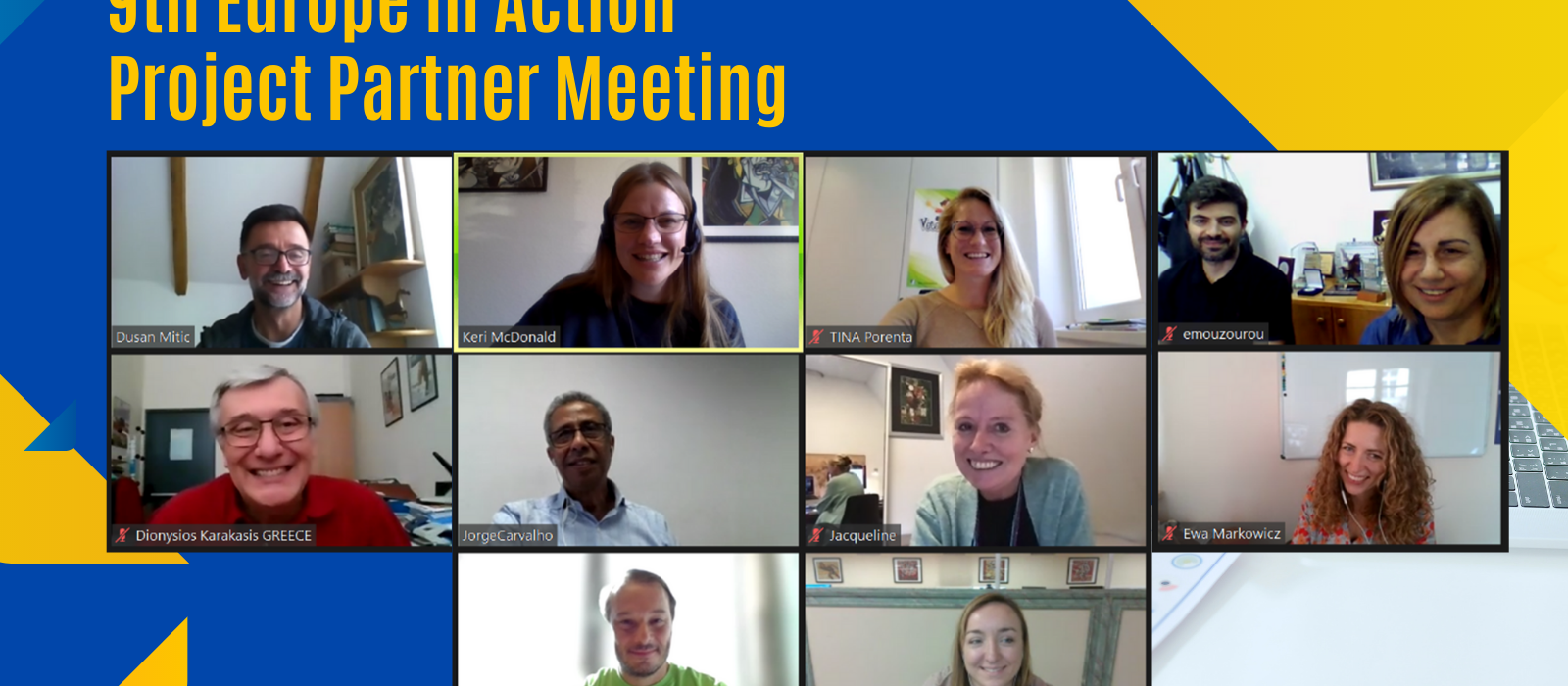 On Wednesday 27 October 2021, the Europe in Action partners once again came together virtually to discuss the progress of the project, focusing on the development of the 13 non-formal Educational Modules and the design of the Capacity Building Platform which be launched in 2022.
Six Educational Modules have been constructed so far: Active Cities, Economic Impact & Resources, Gender Equity, Peace, Development & Partnership, Play & Physical Literacy and Social Inclusion. Once all thirteen Modules are complete, the Europe in Action Capacity Building Platform will go live for members of the Sport for All Movement to explore! The Modules will be a free, accessible resource for all members of the Sport for All Movement.
The Modules will not only serve as a tool for the community to learn, develop ideas and exchange knowledge and experiences, but also as a source of empowerment for all stakeholders from all levels and sectors of the Movement. Each module will provide an overview of the global state of play, practical knowledge and know-how to better succeed at promoting Sport for All and the multitude of societal benefits it brings, relevant case studies and good practices, useful resources and more. The Modules will be piloted through specially designed workshops to be held in 2022 – stayed tuned for your chance to participate!
The project partners will meet again in December, hopefully in person, to plan for the final year of the project.